There are a number of Halloween contests around on the internet this month. Some are really simple and do not require any pictures or videos like the one sponsored by
MissChevious
of
Specktra
and
Youtube
. If you haven't checked her out - you really must.
Then there are the video contests.
xsparkage
from Youtube is promoting a contest by
BeautyChoice
, they are an online store for mostly hair products and tools. You have to submit your video thru their site by either directly uploading it or referencing a Youtube tutorial.
Also
scandalousbeauty
is collaborating with
billy b Beauty supplies
. You have to just recreate one of his looks that are available in his photo gallery. And there are some beautiful looks there but be sure to post your looks on scandalousbeauty's video. Good luck!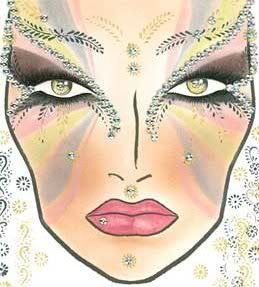 Then lastly there is a pic only contest that I thinks really great too. Specktra.net is hosting a Halloween contest using MAC face charts. The contest rules can be found
here
and a large collection of the face charts are posted on their
blog site
.
Now I am not sure I will participate in any of these contests but I have made a few attempts at some Halloween looks myself. I wish you guys luck if you decide to participate in any of these contests.
And look out for more looks that are inspired from those face charts.